BOAT SHOW takes place at MESSE C, Vestre Ringvej 101, 7000 Fredericia.
Tickets are available from October 1st.
Adults DKK 110 (for tickets purchased online in advance)

Adults DKK 125 (for tickets purchased at the entrance)

FREE ADMITTANCE for children up to the age of 14

Group discount (if purchasing online in advance, minimum 10 people) DKK 90
Partout ticket for all days DKK 170 (for online purchase) DKK 185 (for purchase at the entrance)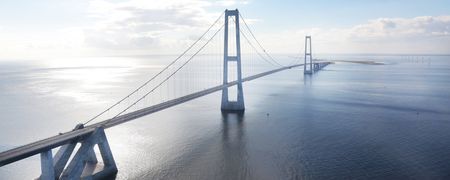 If you are planning on visiting BOAT SHOW 2017, you can get a discount on your entrance ticket and on the journey home over the Great Belt Bridge
Simply visit the Great Belt Bridge website (www.storebaelt.dk) and sign up to become a member of Club Storebælt. Follow the instructions (note: In Danish only), complete and print your voucher and remember to bring it with you to the exhibition. Drive through the BroBizz lanes on the outward journey, where you will pay the normal price with your Brobizz card.
Present your voucher at MESSE C at the ticket counter and save 20% on your entrance fee. If purchasing your ticket online, you can get the discount by using the voucher code "STORE". By presenting your voucher to MESSE C's staff at the information desk, you can purchase a ticket home across the Great Belt Bridge at a discounted price before you leave BOAT SHOW.
MESSE C has more than 3,500 free parking spaces.